Growing up, I enjoyed a series called "Sailor Moon". At one point, it was also a shared interest between myself and some of my high school friends. This page was originally part of the Viceroy's Original Home and dedicated to Shannon Giel. While some of the graphics have been lost, I did find a couple of them as well as the original sounds from the page. At the time, it included links to other Sailor Moon fan sites which unfortunately no longer have a web site.
Never heard of Sailor Moon? Whaaaaaaaaaaaaaaaaaaaaaaaaaaaaaaaaat?!?!? Check out their Wiki Page. You can watch Sailor Moon on Crunchy Roll or Hulu at the time of this writing. There may be other streaming providers that have access as well.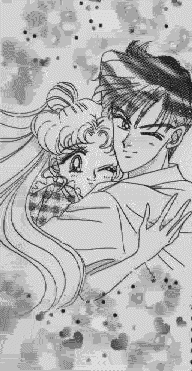 : Their Love was their Strength.